New passports to not qualify as address proof? Govt plans to remove last page, change colour
Posted on |
New passports to not qualify as address proof? Govt plans to remove last page, change colour
HIGHLIGHTS
MEA has decided not to print the last page of the travel document with the address of the holder
Holders with 'Emigration Check Required' status to get passport with orange jacket, those with non-ECR status to get a blue passport
Existing passports would continue to remain valid till the date of expiry printed in the passport booklet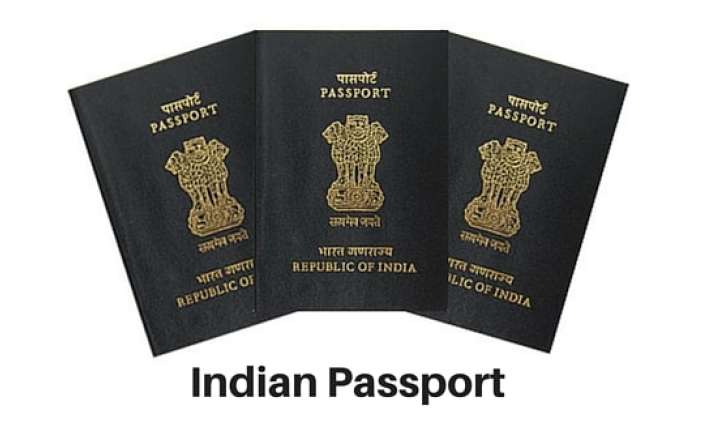 Passports are, and have been for a while now, considered to be the ultimate proof of address and residency. But that might change in the near future as the Ministry of External Affairs is considering a proposal to do away with the last page of the document. The last page is where the passport-holder's address is mentioned and hence it might not work as a valid proof of address.
According to a report in Hindustan Times, Surendera Kumar, under-secretary of policy and legal matters at the Consular, Passport and Visa Division of the ministry told the newspaper that the decision to keep the last page blank was to protect the details of the passport-holder mentioned in the document. Kumar also mentioned that the changes would be carried out when the next series of passports are printed.
JD Vaishampayan, an official at the regional passport office in Pune said that "some changes may happen soon", as reported in HT, and did not say much else.
How much information this step could safeguard remains to be as seen as passport offices and the immigration department would still have all the details of passport-holders.
The MEA is also considering changing the colour of passports. As of now, passports are issued in three colours – white for government officials or people who visit other countries for official work of the government, red coloured passports are issued for diplomats, and blue for everyone else. Even under the blue passports are two sections – those who require an emigration check (ECR) and those who do not (ECNR).
The MEA is considering issuing orange-coloured passports for people who are issued ECR passports. The idea behind this is to make the process of emigration faster.
All current passports will continue to be valid, even once the new series of passports are issued, up till their expiry date
Apkaabazar is fastest growing online best deals and offers freebies website.we find your best deals with discounts and also coupons.Online fashion shopping has become so much more comfortable and affordable with the extreme excess of deals and offers. Exciting both women and men alike, offers and deals do rounds on Apkaabazar not only with apparel, footwear, and lifestyle

accessories but also with laptops, electronics items, mobiles, television/LCD, air conditioners, refrigerators, books, kitchen

tools

, home care and so many more. There is something for everyone and that too from the most after brands like Samsung, Motorola, Dell, HP, Canon, Nikon, Philips, Adidas, Reebok, Nike and more.Search best deals on Apkaabazar for Flight Tickets, Hotels, Holiday Packages, Bus and Railway Reservations for India and International travel. Book cheap air tickets online for Domestic and International airlines, customized holiday packages and special deals on Hotel Bookings.